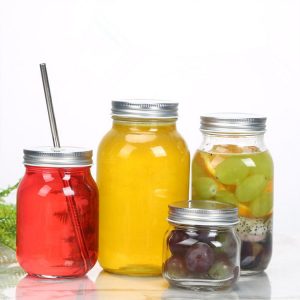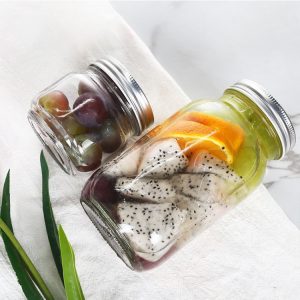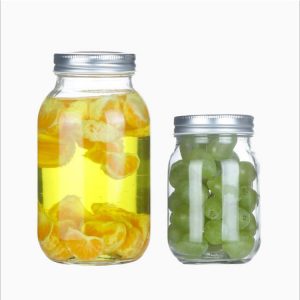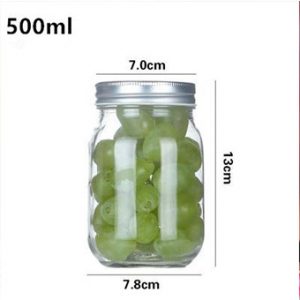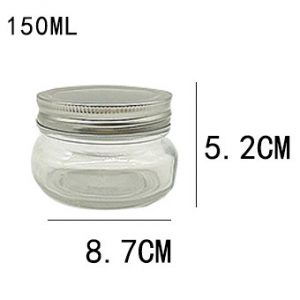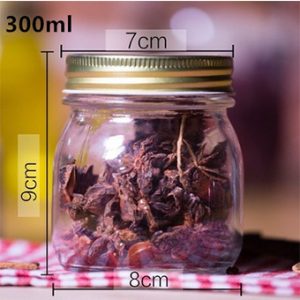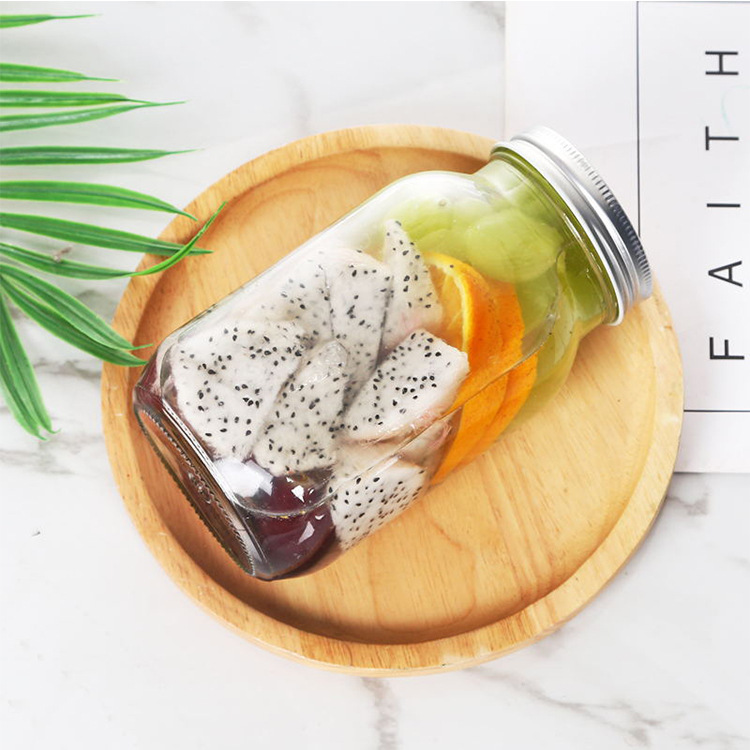 | | |
| --- | --- |
| Item | Mason Jar |
| volume | 150ml/250ml/300ml/350ml/500ml/custom |
| bottle color | clear |
| cap | easy open end |
| MOQ | 500pcs |
| customize | available |
| sample | 1-2 pcs free |
| packaging | carton and pallet |
| delivery time | 7days |
| feature | 150ml, 250ml, 300ml, 380ml, 500ml, 750ml, 1000ml |
| payment | T/T, Western Union and so on |
What is a mason bottle?
Mason bottle is a kind of sealed container that can be used to store food. Because of its fresh appearance, rich size and strong plasticity, it has also derived many new uses [1].
What is the use of a mason jar?
The Mason Bottle was created by John L.Invented in 1858. The original intention of inventing this jar was to prolong the life of food, just like the way food is preserved at home with pickled vegetables and sauces. If these preserved foods are to be preserved for a long time, they need containers with excellent airtightness, so Mason bottle was inventedThe Mason Jar is a glass tube with a threaded iron lid, which is very tightly sealed and can be used to store dry food or to preserve food. Two young men from Virginia, Josh, who is obsessed with retro kitchenware, and Eric, who pursues fashion, designed a cocktail shaker based on Mason jars. This "Mason Shaker" consists of four parts: a glass jar, a hollow threaded iron cap, a mouth with a mesh, and the top cap. This cocktail shaker has transformed the classic kitchenware and given new functions. It has received more than ten times more funds through Kickstarter and will soon be mass-produced. You can support the project here.