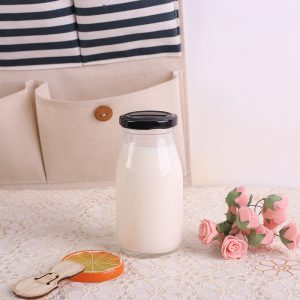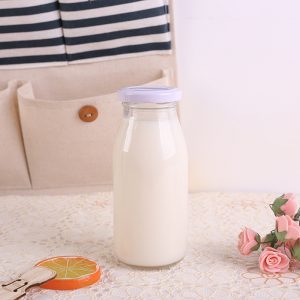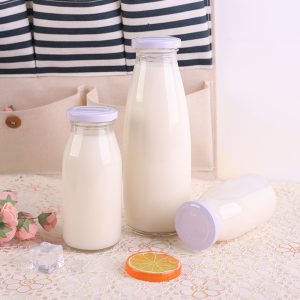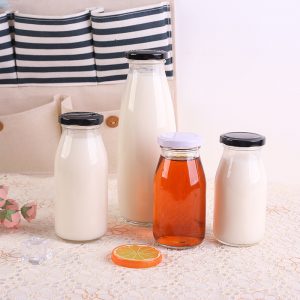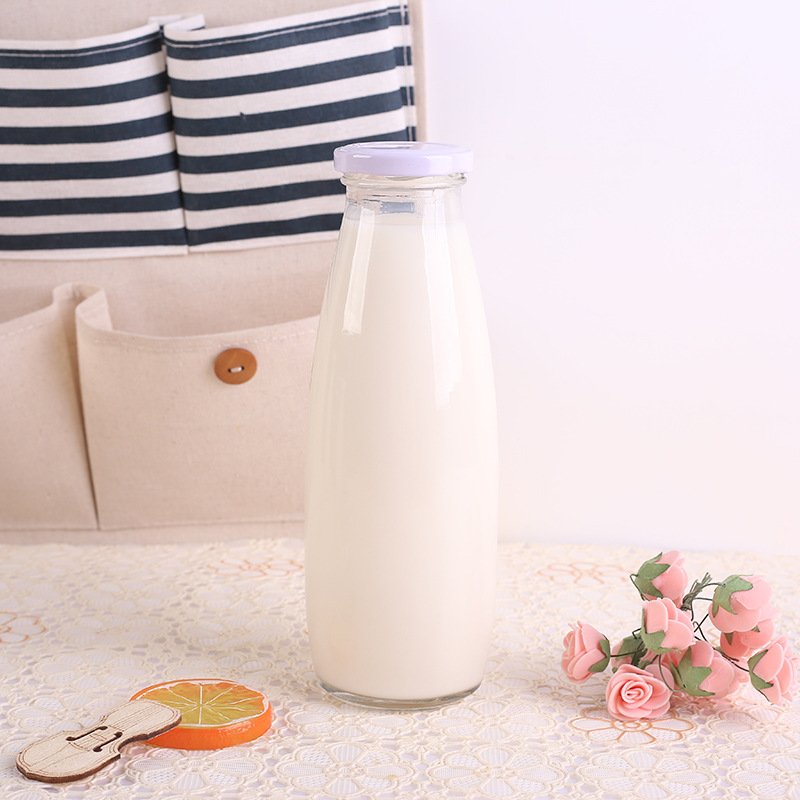 | | |
| --- | --- |
| Product Name | Glass Milk Bottle |
| Model | HX-B054 |
| Material | Glass |
| Color | Any color is available |
| Application | perfume, skin care lotion, shampoo etc |
| Surface Handling | Color coating, screen printing, hot stamping, heat transfer, etc. According to Clients' Requirement |
| Place of origin | Guangzhou,Guangdong, China |
| Delivery Port | FOB GUANGZHOU HUANGPU,CHINA |
| Payment Port | T/T, L/C |
| Sample | Free sample |
| OEM/ODM | YES |
| MOQ | 10000pcs |
| Quality Certification | ISO9001,Reach,SGS,etc. |
| Feature | |
The common components of newborn baby bottles are generally divided into glass and plastic. Plastic baby bottles are lightweight, resistant to falling and not fragile, but the performance of continuous repeated sterilization is not as good as glass baby bottles. Although glass baby bottles have better overall performance, they are fragile and heavy in texture. Cannot be transported continuously. A specific comparison will be made below:1. Heat resistance: glass material is more heat-resistant than plastic material (PES> PP, because PC contains toxic ingredients, it is not included in the comparison), and it is more resistant to deformation after heat resistance.2. The degree of abrasion resistance of the scale: glass milk bottles are less prone to abrasion than plastic bottles (PES>PP, PC is still not used for comparison) the clearer the scale, the easier it is to check the milk volume and grasp the breastfeeding volume.3. Ease of washing: glass and PES have the same ease of cleaning, but PC>PP, the smoother and more delicate the inner wall of the bottle, the easier it is to clean. 4. Strength: Plastic baby bottles are stronger than glass baby bottles. ,use.5. Above: Glass is stronger than plastic baby bottles (where PES>PP, because PC contains bisphenol A, we will not compare here). The clearer and brighter the baby bottle, the easier it is to check the cleanliness.6. Others: The biggest disadvantage of glass baby bottles is that they are low in strength, fragile, and easy to hurt people after being broken. Other aspects are superior to plastic baby bottles; plastic baby bottles are lighter in material and not easy to crush and break, and infants and young children can also be transported and used by themselves. It is also rich and convenient to carry with the bag when going out.